Real Estate 1031 Exchanges



Chairman's Message
At McDermott Investment Advisors we personally focus on the growth of your portfolio. Unlike large Wall Street firms that manage accounts through calculated sales methods, we pride ourselves on the human touch to foster and grow your assets.
In building McDermott Advisors we asked our clients what they wanted from their investment and advisory firm. We listened as they told us they wanted a professional who understood the world of business and sought investments and strategies which were appropriate to them not just a sales person. They told us they didn't want to hear of their firm being involved in high risk investments and gambling with the firm's capital. They told us they wanted to talk to an individual, their personal investment professional – not a voice at a call center. They told us they simply wanted results to suit their needs!
McDermott Advisors avoids much of the expenses of many Wall Street firms. We are a comfortable organization, avoiding expensive overhead and are committed to achieving efficiencies for our firm and our clients. We do so without compromising our ability to provide service and results. We also do not look to take on excessive risk with the firm's capital. These two activities, expensive overhead and excessive risk, led to the demise or the government demanded takeover of many Wall Street firms over the past decade.
McDermott Investment Advisors commitment to our clients extends well beyond providing investment advisory services. Individuals and companies rely on us for financial planning, investment and economic information and a wide array of other services. We partner with our clients and work diligently to attain their goals. In the end we pride ourselves on helping our clients accomplish their goals and from the referrals we receive from satisfied clients.
We welcome you to browse the site to better understand the various products and services we utilize to fulfill your goals. Please feel free to contact us regarding our services and how our team can benefit you.
Thank you for your interest and opportunity to work for you!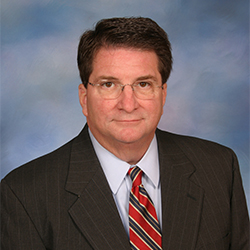 Dean P. McDermott
Chief Investment Officer, Managing Member
Retired Professor and Program Director – Department of Business and Economics – Cedar Crest College, Allentown, PA
Lecturer – Iacocca Institute – Lehigh University, Bethlehem, PA
---