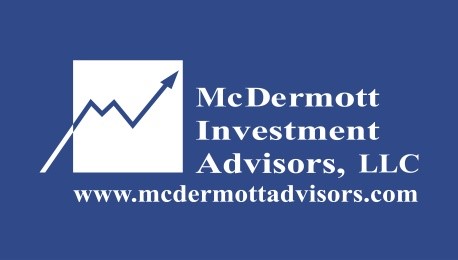 780 Fifth Ave South, Suite 200
Naples, FL 34102
November 7, 2022
A recent decision in favor of the Securities and Exchange Commission has changed the way your account transaction fees are structured. Previously, McDermott Investment Services, LLC (MIS) utilized the fees earned processing certain securities transactions to cover other potential expenses on the management of your account.
Specifically, your account was not charged the costs of clearing and processing charged to MIS by RBC Capital, the firm's clearing agent and custodian for the purchase and sale of stock transactions. Based on the Securities and Exchange Commission action, going forward, MIS will no longer be able to absorb the costs of clearance and handling of stock transactions for no fee.
McDermott Investment Advisors, LLC (MIA) which manages your account did not receive any portion of the fees from the sale of the Unit Investment Trusts. Your account is managed for a flat fee by MIA and will be continued to do so. An affiliated entity of MIA McDermott Investment Services, LLC, received the commission from the Unit Investment Trusts which were used to eliminate commissions, postage and handling fees.
Additionally, MIS paid the SEC fees assessed on your investment transactions. Based on the decision we can no longer cover these fees.
We have always endeavored to keep your overall account fees low. Analysis performed by an independent third party had shown a substantial savings to investors in MIS utilizing this fee structure. However, effective immediately, MIS will be forced to charge a transaction fee for facilitating the purchase and sale of stock.
As outlined in your Account Agreement with MIA, you have the right to maintain your account at any brokerage you choose.
Kindly accept our apologies for any inconvenience this may have caused. Please feel free to contact me personally with any questions.
Very truly yours,
Dean McDermott
An SEC Registered Advisor